Partner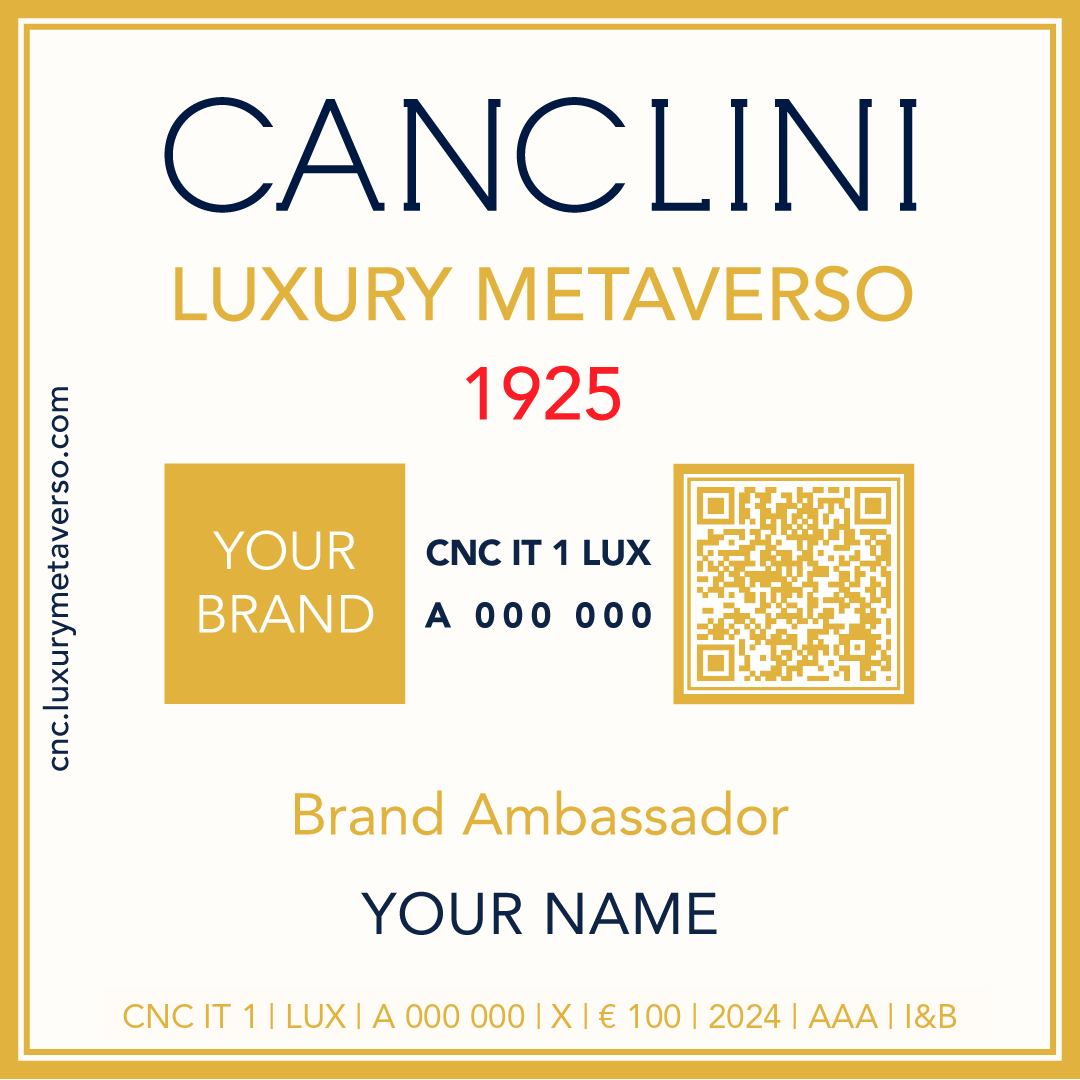 Partner
NEW WEB-3 PARTICIPATORY PARTNERSHIPS
As a Company, Organization or Professional you can immediately become a Partner of Canclini Luxury Metaverso and enjoy the advantages offered by the new and revolutionary participatory forms of web-3 partnerships.
Right to register 50 or more people on the Roll of Honour of Canclini1925 Brand Ambassadors, delivering nominative Tokens.

Right to customize your Tokens with your own brand.

Right to publish and share your Tokens in your digital communications and social networks.
If you wish to receive the presentation brochure of the new web-3 partnerships contact us here.